Ihr Lieben, ich habe im Zuge der Blogerstellung soooo viel Neues gelernt, ich bin ganz enthusiastisch und hocke nur noch vor dem Laptop. Die Seite Bloglovin.com bietet eine Zusammenfassung all jener Blogs, die Ihr mögt und denen Ihr gern folgt. Ihr müsst nicht immer allen Blogs auf 1000 verschiedenen Seiten folgen, Ihr müsst Euch nur ein Account auf Bloglovin anlegen, die Lieblingsblogs suchen und los geht's. In den Einstellungen könnt Ihr dann selbst regeln wie oft ihr die sogenannten "Feeds", also Neuigkeiten der verschiedenen Blogs, bekommen wollt.
Wenn Ihr nun also keinen meiner Posts in Zukunft verpassen wollt, dann folgt mir auch auf Bloglovin.com.
XOXO und gute Nacht!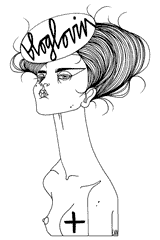 ---
I've learned a lot of new things since starting the blog and am so enthusiastic. Bloglovin.com gives you the possibility to follow all of the blogs you love with just one click. You don't have to check on every single website anymore. Join Bloglovin.com, look for your favorite blogs and get started!
Join Bloglovin.com and never miss one of my posts in future.
XOXO and good night!